Four beams, about the eternal and the sacred
Architectures of Sadness
---
Project: 4 beams. Tomb for my father.
Architect: Solano Benítez.
Place: Piribebuy, Paraguay.
Year: 2000
Cover photo: Arietta Attali
---
Like a ruin devoured by an unstoppable nature, Solano Benítez's work emerges among the vegetation in a wild space, a wildly Paraguayan landscape that sifts the light of the sun letting it slowly deposit on the pure geometry.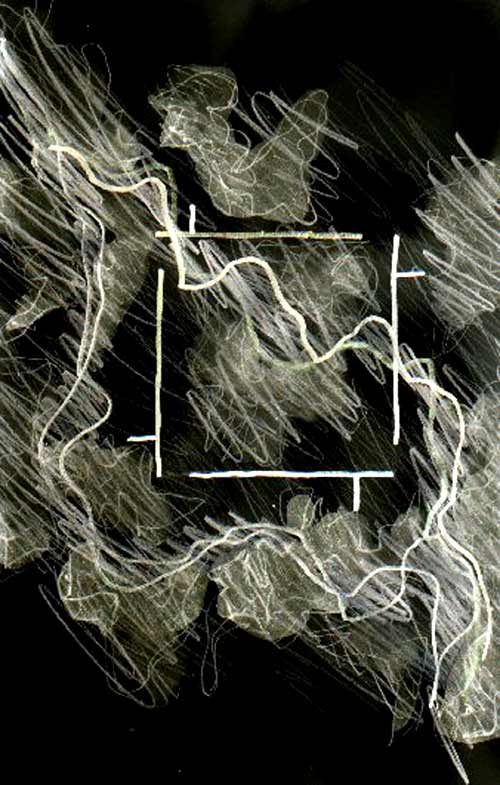 Four beams make up the work of the Paraguayan architect: A cenotaph to his father that forms a square, a sort of parcel restricted by four beams raised from the ground in the middle of nature, which from its outer perimeter presents the brutal robustness of concrete.
Four mirrors, when entering this enclosure, open at its edges, cover the interior face of the beams. The reflection of the visitor, happened infinitely, and accompanied by the jungle; and by nothing else.
Four reflections that capture a universe, a fragile and naked place, far from the jungle and the home, from security and insecurity. A space where to look from you to you to the eternal and the infinite, to repetition and consequences.
Four, or sixteen, or infinite… At the moment when the cenotaph decides to welcome the visitor, his acts become eternal, his presence merges with the jungle, and no longer matters the number or the time, only the rite remains.
The intense and simple gesture of the Paraguayan architect Solano Benítez is difficult to explain in words. An "anti-architecture", as it has been baptized, which is lost like a fragmented rock in the landscape, but which is elevated by some kind of esoteric magic, confirmed upon entering.
Solano's work is an exciting personal experience, an expression of his relationship with his father, in an almost monumental way, but also an essay built on his own theory of the universe and infinity. He speaks of memories and memories, as well as of influence, time, repetition and, above all, of that which is "sacred". In his own words:
As a tool our civilization uses repetition precisely to make us understand that what is repeated endures.

What repeats itself and endures is eternal.
That which is repeated and endures, and because it is eternal, is sacred.

That is why we fill ourselves with ceremonies and rites that make each time we repeat them we link with an idea of transcendence.
That's why eating Milanese on Saturdays at my mother's house is sacred.
That's why going to the court on Sundays is sacred.
That's why sex is sacred, because it's made of repetitions.

This is a common place where one day my mother and my nephew go out to clean the mirrors, like someone who does an ordinary act.

Solano Benítez, Conference in congress "Lo Común" 2013 – Link (Spanish)